EVERY JOURNEY HAS A BEGINNING
EVERY JOURNEY HAS A BEGINNING
There is no better starting place for a man ready to start living a great life.
The Starter Membership is to get you moving on the path of complete transformation.  
We made this for you to live as a complete man, at your fingertips. 
What makes this course so special is the simple platform of learning.   The Basic 4, our monthly Webinars and the Community will prove to be the beginnings of a rock solid foundation. 

You will get access to our 4 core products.
Instant Connection
Webinar Log
The Better Man's Guide
Our 7 Day & 30 Day Challenge Logs
Customization, live instruction and all prepared specifically for you.
This is one of the best deals in the world. Live coaching from Steve Mayeda and the group.
Everything in our decade of business has revolved around customization and community.  What we offer with the Starter group is the Ausitn Men's Development Board.
There you get 24-hour support by guys who are on the same journey as you. This is imperative to your transformation.
The Basic 4 is a content package that is simple and to the point the get you results.
Instant Connection Course – 4 Part video Series
Webinar Log – Years of Webinars on Everything you can imagine in Men's Development
The Better Man's Guide – Fundementals of Masculinty & Dating
7 Day Challenge Courses –These are intense courses designed to give you the fuel to see how far you can take it!
You also get access to a massive Video & PDF Library.
This alone has a value of over $450
Probably the most exciting part of the Starter Membership –
Live Coaching once a Week
There is nothing else like this in the entire Industry of Men's Development. A running Sunday 'Hotline' for guys to come on and get feedback from some of the best coaches in the world.
This is definitely a call you want to be on.
The Excellence Level Membership has 3 Calls a Week. If you're looking for more personal coaching that level is recommended for you.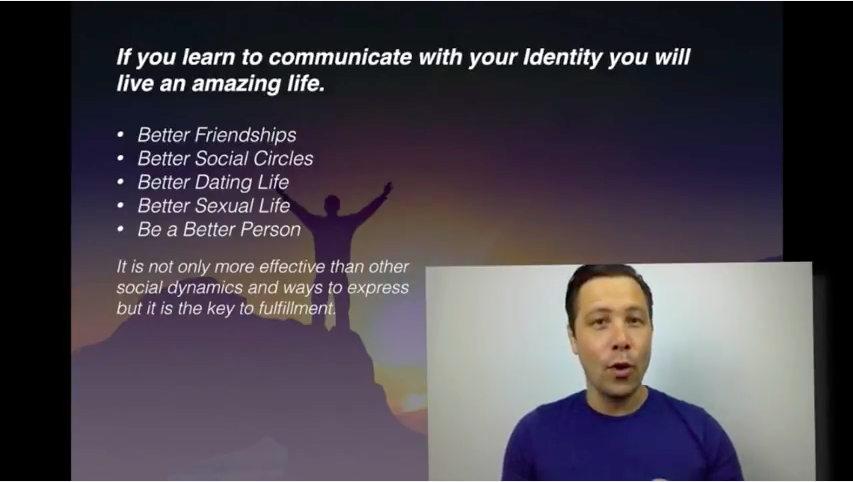 One of the most unique things that we have built over the last 10 plus years is a massive international community.
These aren't just guys that 'kinda' partake in what we do, these are guys that DO.
These are guys that are involved.
Our Austin Men's Devleopment Board is a pretty active one.  There are about 50 active people on that board daily.
A good mix of experience, with some guys just starting out and other guys in the middle.
The Excellence Membership (one level up) gives you access to a more exclusive message board.  If you're looking for that kind of privacy and accountability the Excellence Membership is recommended.  
The easiest first step to take when it comes to Living as the Better Man.