---
TSL 5
5 Days, 4 Night
Meeting Women, Seduction, Beliefs
Total Men's Development
Intensive Infield Training
In-depth Female Coaching on Sex, Rapport & Emotional Mapping
Total Immersion Daily Drilling
TSL 5 is a course a total immersion Men's Development Course.  You will learn the fundamentals of Dating, Sex and Sexual Escalation completely tailored to you, as well as a heavy focus on the Internal side of Seduction.   You will workshop your beliefs, insecurities and lifestyle in-depth with our male and female coaching staff.  No stone will be left unturned and a new awareness of self, brotherhood and confidence will be within you.
TSL 5 has a strict enrollment policy.  All out members take part in an interview process to be accepted.  To schedule an interview with one of our coaches.  Click the button and get started in that process.
TSL 3
3 Day Social Dynamic Intensive
Approaching & Connecting
Master the Approach
Attract in the first 5mins
Navigate the Social Map
TSL 3 is 3 days and 2 nights of a pure Social Dynamic breakdown and application.  You will be given demonstration, and professional feedback about your infield performance and learn a truly efficient social dynamic for you to apply immediately.   If you're a guy and you want to learn the baseline to being good with women TSL3 is exactly what you need.   For those of you that are more advanced TSL 3 will also prove to be very valuable, but we ask that you schedule an interview with one of our coaching to see what is perfect for you to the the results that you need.
For more information on TSL3 click the button and schedule an interview today with one of our coaches.
HOW TO
MEET

WOMEN
HOW TO

SEDUCE

WOMEN
HOW TO BE A

MAN

OF EXCELLENCE

Schedule a free consultation with one of our coaches right now
to see if a TSL Workshop is right for you.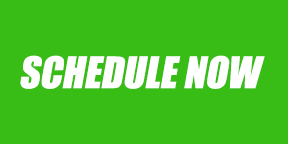 REVOLUTIONIZE YOUR SEX LIFE / INTERNAL BELIEFS / THE TOTAL MAN
TOTAL MEN'S DEVELOPMENT
TSL 3 – October 2-4, 2015  Austin, TX
TSL 5 – Nov 18-22, 2015  Austin, TX
TSL 3 – Jan 8-10, 2016  Austin, TX
TSL 5 – Feb 17-21, 2016  Austin, TX