ARE YOU READY TO LIVE
THE IDEAL SEX LIFE

YOU DESERVE?
REVOLUTIONIZE YOUR MIND | BODY | SEX
TOTAL MEN'S DEVELOPMENT
WHAT IT TSL 5?
The TSL 5 is a 5 Day Hybrid Men's Development Workshop.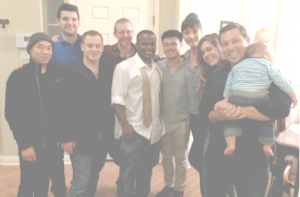 The workshop itself is 5 days and 5 nights of an intense deep dive into the mind, body and expression of you. Our goal is to pinpoint sticking points and flaws in our expression that are getting in the way of our social ideal, sexual ideal and overall lifestyle lifestyle. To live a great life, socially, sexually and purpose filled we need to learn and develop new skills, explore our current skills, beliefs and mindsets and plug them into a lifestyle. This is exactly what we do on TSL 5.
A WORKSHOP THAT WORKS
TSL 5 was designed by Steve Mayeda. Steve has been leading men's workshops since 2007.  He has literally led hundreds of them.  He has worked with nearly every major men's development company out there.  He knows what works and what doesn't.  He knows what men's issues are and teaches directly to that.
One of the most unique things TSL 5 brings to the table is an intense focus on working intimately with women, to refocus and shape beliefs, mindsets and fears around sex. This will be one of the most intense moments of your life.
Explore your sexual urges, limiting beliefs, fears and true nature working with a team of expert female coaches. Literally every client who takes this workshop says working directly, intimately and physically with our female staff is what makes the difference. 
Another defining quality about TSL 5 is our focus on the body and mind. Every morning you will start the day off centered. Your body will be warmed up, your mind will be alert, and you will be brought into balance. In our reviews, our clients said this holistic aspect was their biggest surprise and what stood out to them as the most beneficial overall life skill.
TSL 5 also will have numerous guest speakers and coaches. Steve has been teaching in the Men's industry for a decade and knows the best of the best Life Coaches, Dating Coaches, Therapists, Sex Therapists, Martial Artist and so on. It is expected that you will have a surprise guest taking you on a journey that might introduce you to Brazilian Jiujitsu, all the way to Orgasmic Meditation.
Like any other TSL Workshop, TSL 5 will have a heavy emphasis on Social and Sexual Dynamics. The infield training is second to none. You will be infield with 1 coach per 2 clients who is at a the highest professional level. If you need a wing, direct feedback or a demonstration it will only be a matter of asking and it will be done.
ITINERARY
Everyday of this workshop is pushed to the max. Everyday is a 10-12 hour day minimum.   The focus is to tap into the organic force of nature within you through being socially and sexually authentic. To get there requires an immersion into beliefs, emotion and technique.
Our course is broken down to a science of what will get you the greatest experience possible. The pacing, scheduling and balance of mentality, technique and application are done in a specific order and schedule for a reason.
We start every day off with balancing our body and mind. If you're not able to do the suggested Yoga practice, we will work with you individually on a different Body/Mind exercise you can do.
We then move to a group dynamic. This is very emotionally and mentally challenging.   It will also prove to be one of your favorite parts of your workshop.
We follow this by customizing drills for each individual and then working those exercises with our female coaching staff.
Then we move into application. All infield application happens under careful supervision, with direct attention and feedback from our instructors. Also, each assignment given to you will be completely customized to whatever plan the instructors have designed for you.
Take a look at our breakdown below. Each workshop will have guest instructors, so the schedule will slightly vary on certain days. However, the times of starting, stopping and breaks will all remain the same, unless given ample notice.
Wed & Thurs Schedule
11:00am – Body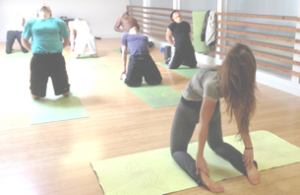 We must feed the body with what it needs to be at it's best.
You will have your choice of Qigong or Yoga.
Noon-2pm – Lunch Break
2pm – 4pm – Group
You, along with all the coaches (male & female) for the day and other attendees will meet for our daily group.  Here we will discuss the theme for the day and how it affects you.   We will get very deep and intense.  Many of the men who go through this, see this as one of the most powerful parts of the day.  Emotional and mental freedom at its best.
4pm – 5pm Break
You will need it. After the first 2 days of group you will need to reset mentally for a moment, get something to eat or drink, then come back to group.
5pm – 7pm – Drills & Application
Each day we will learn 2-3 direct skills customized to us.  We will drill them and workshop them with our male and female coaches.
7pm – 8:30pm – Evening Infield 
Here we will focus on interacting, talking and connecting with women in all lower stimuli environments.
8:30pm – 10:00pm – Dinner Break
10:00pm – Midnight – Nightly Mission
For Wed and Thursday night we take it easy infield, working on socializing only to perfect specific skills customized to you during the daytime portion of the workshop. We will also have certain themes that we will work towards.
We say we end at midnight, however if the guys want to stay out they can. All coaching will stop at midnight.   We want to conserve our energy, the emotional drilling and the infield can get overwhelming, it is recommended to focus on your rest on Wed and Thurs nights.
Friday & Sat Schedule 
Repeat above until…
10pm – 2am – Infield Training
This is where is gets intense. On Friday and Saturday we are expected to push it. During the week you will be given specific things to work on. Each night you will have 1-3 goals you must perform and work towards. Our infield staff will work directly with you 1-2 teacher student ratio. We will observe, give direct feedback, wing and demo what you need to learn and do to learn your specific skill. Like everything in TSL every single social dynamic will be customized to you. Many nights the guys stay out past the 2am mark, but all coaching officially stops at 2am.
Sunday Schedule
1pm – 3pm Group Brunch
3pm – 7pm – Transformational Mapping –
On Sunday we will meet with our individual coaches from the week and talk about exactly what needs to happen for us to move in the direction we desire.
8pm – 9pm – Commitment & Expression
We will meet as a group for our final dinner and set in commitment what we were have designed out with the coaches for our direction and path.  Nobody will leave until we have all signed off and support each other's journey.  Our workshops are about community.  Your journey is about brotherhood.  We will walk away Sunday night with a whole team walking behind us.
This is a total submergence into Men's Development
The Social, the Sexual, the Mental, The Physical and the Ambition and Drive you were born with will be refined, focused and there for your to express.
THE GUARANTEE
The result of this workshop is consistent –
Learning direct applications and skills result in you living your ideal social & sexual life.   You will work on your beliefs, mindset and knowledge to get you there. Every workshop attend will automatically get 6 months of TSL Online included in their training. TSL Online is an intense course that has been reshaping men's lives for the past 5 years. It out performs workshops from any other company in helping men gain a skill set of life, women, sex and relationships. This is perhaps the most unique piece of product. The care and service over the long term is unmatched.   Most of our clients continue with TSL Online for a year or more because of the unique environment and learning atmosphere it has become. TSL is how men change.
It is where men call their home for excellence and growth. TSL 5 is a part of that grand orchestration.
TSL 5 will not only be the 5 Days that change your life, but it will prove to be the year where you transform into the man you were born to be.